Print + Branding + Web for non-profits and socially conscious businesses.
/

About Me

wearer of all hats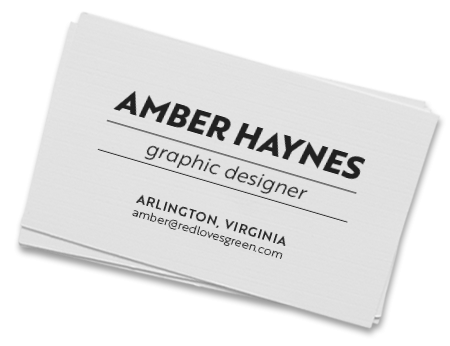 I am an independent art director and graphic designer located in Arlington, VA.
I have been involved in graphic design in some way or another since high school—over half of my life at this point. And I am still in love with it as much now as I was then. It's a beautiful mix of the practical and the visual, and it gives me the opportunity to work with some really great people. My clients are mostly non-profits and small businesses, most of which are focused on social or environmental responsibility.
I am a mother of two silly little girls, who keep me incredibly busy when I'm not in front of the computer. I love running—it's the only thing that keeps me sane—and would be a vegan chef if I had to quit my day job. I collect vintage textiles and enjoy going into antique/thrift stores everywhere I travel. After several years in the rural NW, I'm excited to be back in the noise and excitement of the DC area.
/

SERVICES

Making good great.

I love to work for companies and organizations whose ideals mesh with my own. If you're a non-profit, company, or organization focused on empowering women, promoting a sustainable lifestyle, providing educational opportunities, or spreading a positive message in some other way, then I'm your gal.
Branding
Research, sketches/concepts, illustration, and typography for logo design, along with the creation of stationery packages and brand guidelines.
Publication Design
Everything from simple brochures to publications that are hundreds of pages long. Examples include: annual reports, educational materials, non-fiction books, corporate brochures, magazines, and catalogs.
Packaging
Paper-based packaging, such as labels, tags, and boxes. Specializing in bath + body and simple food packaging.
Data Visualization
From simple graphs to complex infographics.
Event Graphics
Invitations, online/print ads, programs, menus, wayfinding, tradeshow graphics, signage.
Website/Social Media
Front-end web design and WordPress customization; social media graphics for use on Facebook, Twitter and Instagram; simple animated GIFs.
Drop me a line.
Please contact me with any project inquiries. I look forward to hearing from you!