/

About Me

wearer of all hats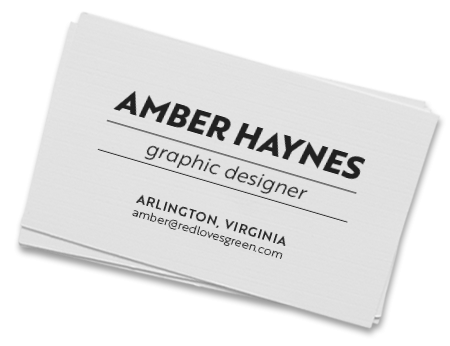 I am an independent graphic design consultant located in Arlington, VA.
I have been a graphic designer for over twenty years and am still in love with it as much now as I was I began. My job is a beautiful mix of the practical and the visual, and it gives me the opportunity to work with some really great people. My clients are mostly non-profits and small businesses, most of which are focused on social or environmental responsibility. My projects are diverse—one week I may be creating a brand identity for a new business owner, while the next I may be designing a complex publication for an international non-profit. As a result, I have gained broad experience and thrive on variety.
When I'm not at work, I am busy as the mother of two silly little girls. Their creativity is inspiring, if not exhausting. You can find me hitting the trails before the sun comes up, often listening to a design podcast, or socializing with my running group.
I would be a vegan baker if I had to quit my day job—there are always freshly baked goods in my house. I collect vintage textiles and enjoy going into antique/thrift stores everywhere I travel.
/

SERVICES

Making good great.

I love to work for companies and organizations whose ideals mesh with my own. Many of my clients are focused on progressive advocacy, women's economic empowerment, environmental sustainability and generally spreading positive messages.
Branding
Research, sketches/concepts, illustration, and typography for logo design, along with the creation of stationery packages and brand guidelines.
Publication Design
Everything from simple brochures to publications that are hundreds of pages long. Examples include: annual reports, educational materials, non-fiction books, corporate brochures, magazines, and catalogs.
Packaging
Paper-based packaging, such as labels, tags, and boxes. Specializing in bath + body and simple food packaging.
Data Visualization
From simple graphs to complex infographics.
Event Graphics
Invitations, online/print ads, programs, menus, wayfinding, tradeshow graphics, signage.
Web Design/Social Media
Front-end web design and WordPress customization; social media graphics for use on Facebook, Twitter and Instagram; simple animated GIFs; online video.
Drop me a line.
Please contact me with any project inquiries. I look forward to hearing from you!
This error message is only visible to WordPress admins
Error: No connected account.
Please go to the Instagram Feed settings page to connect an account.