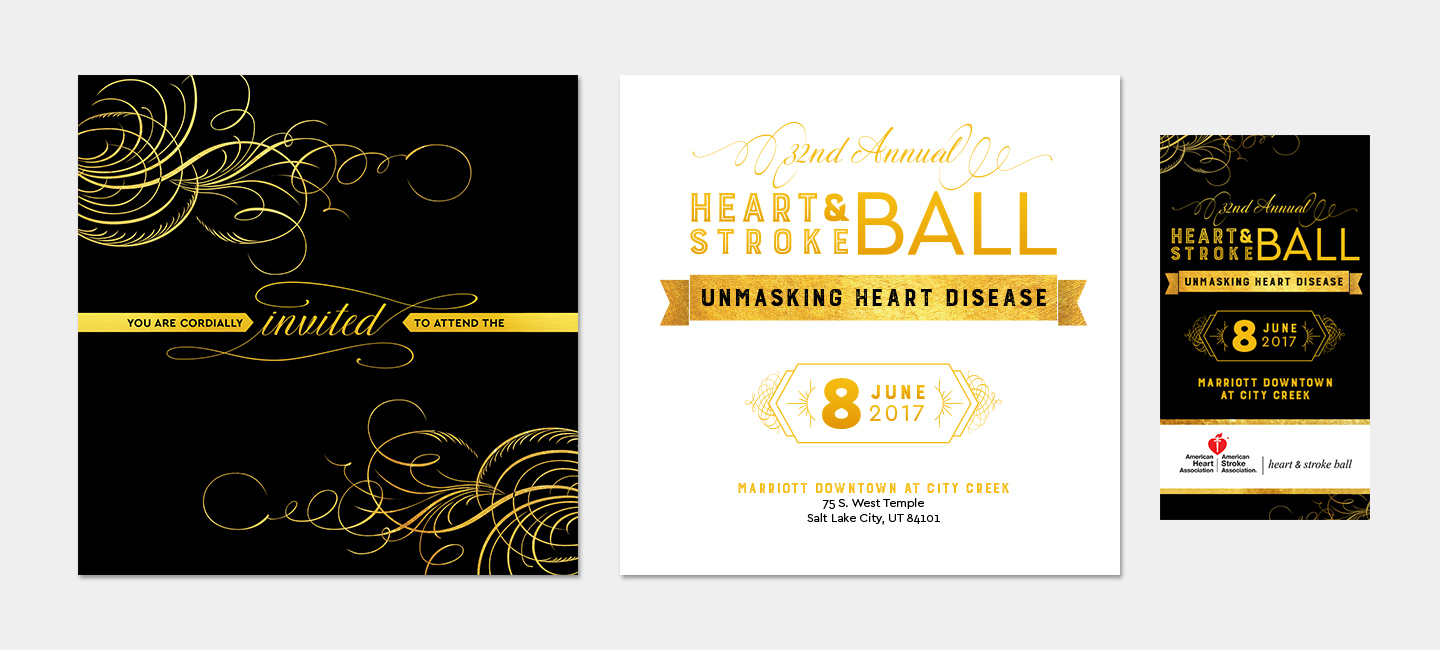 Invitation detail and online ad for 2017 Utah Heart Ball.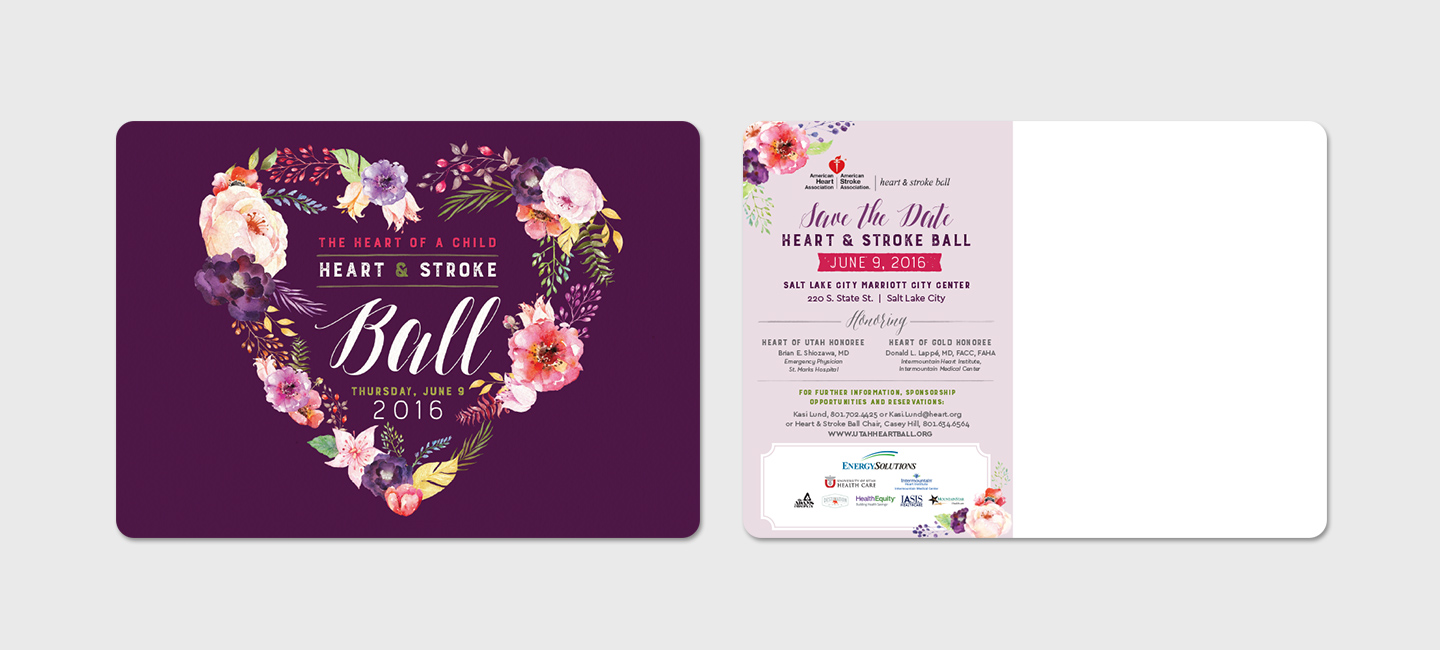 Save the Date postcard design for the 2016 Utah Heart Ball.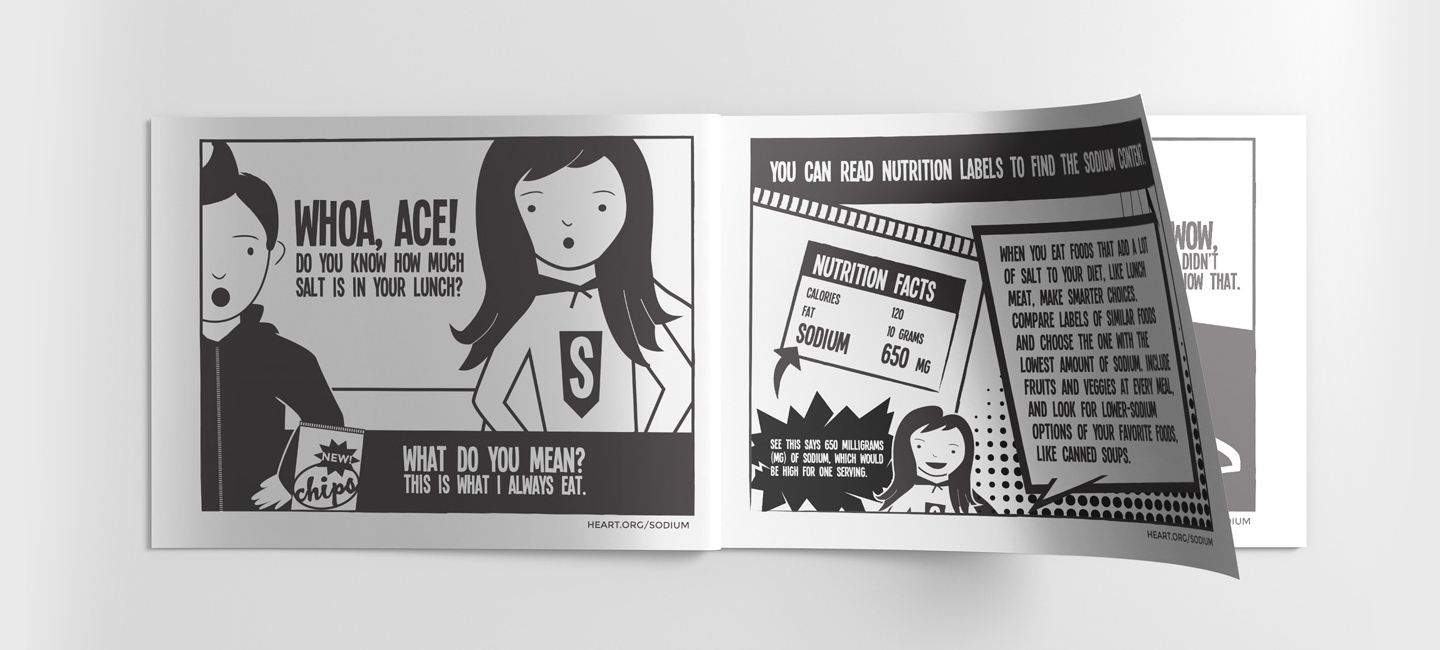 Spread from booklet created to highlight the dangers of hidden sodium. The booklet was an educational piece with a comic book hero style to appeal to children.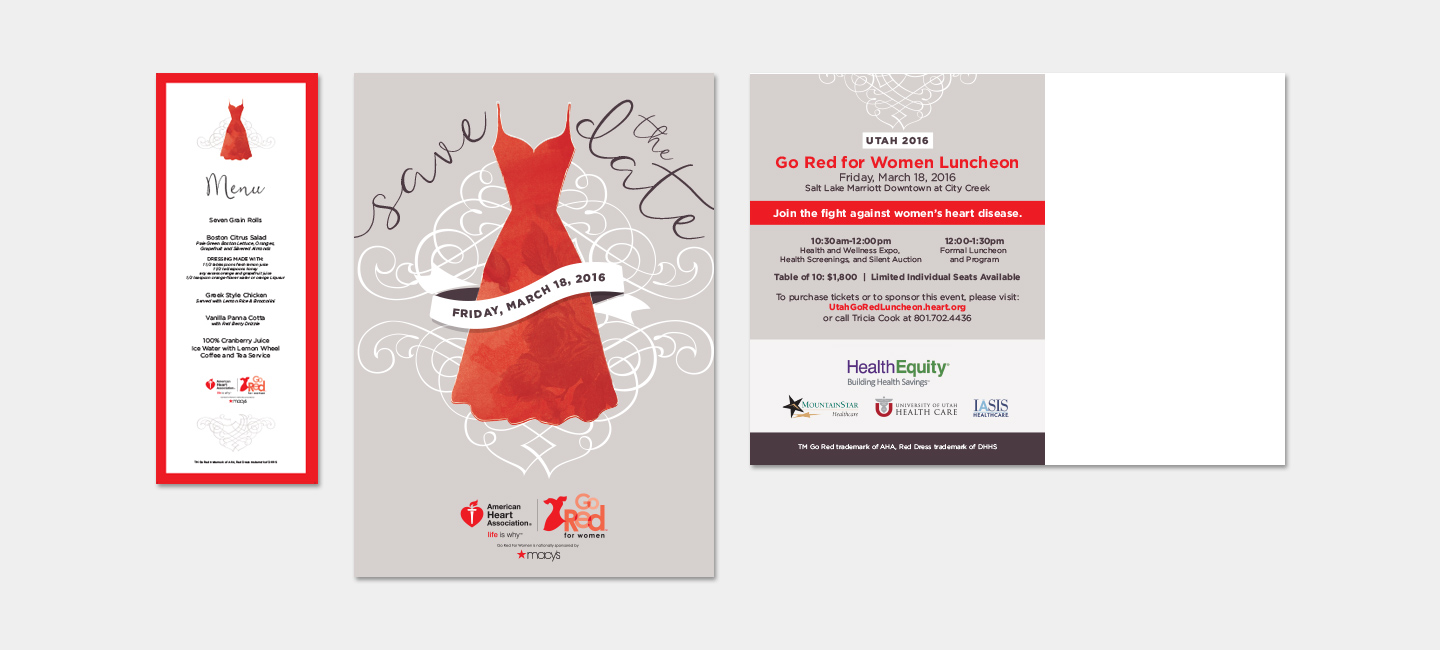 Collateral for the 2016 Go Red for Women Luncheon in Salt Lake City. This design included original illustration that was incorporated into various promotional pieces for the event, including posters, invitation, menu, online banners, and the event program.