Idaho Falls Power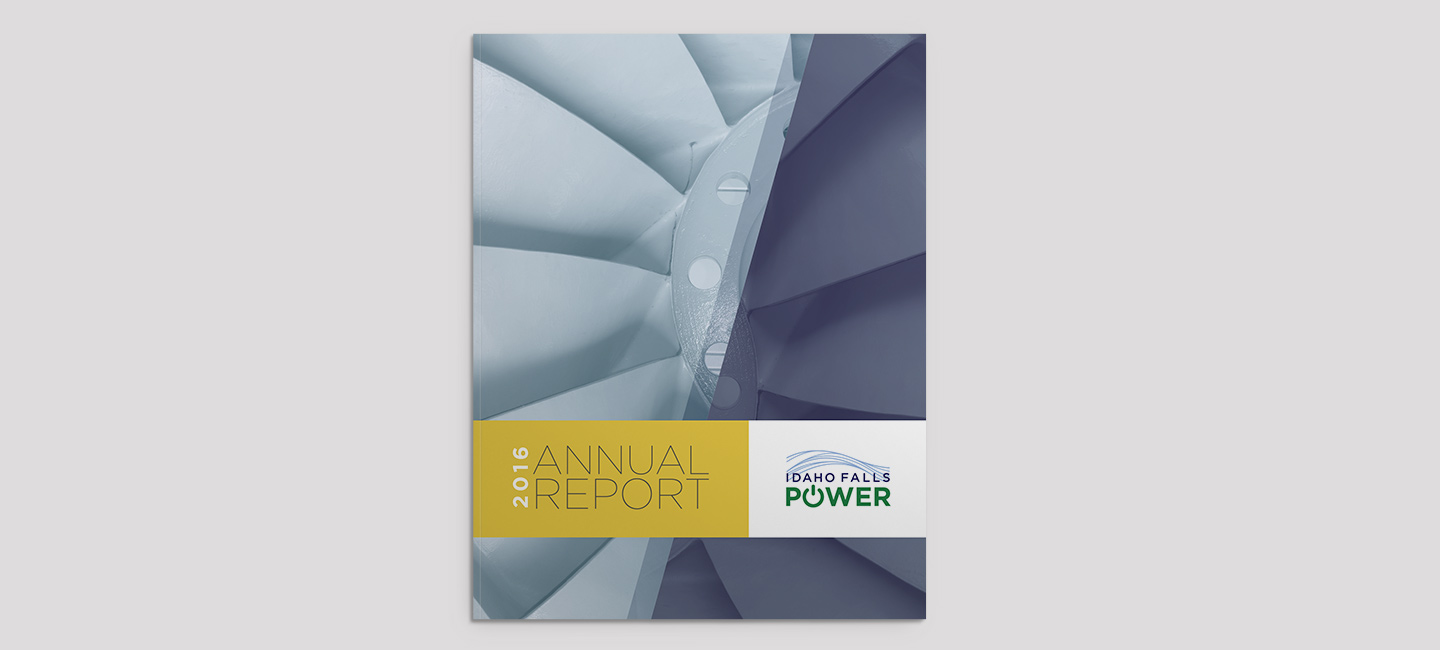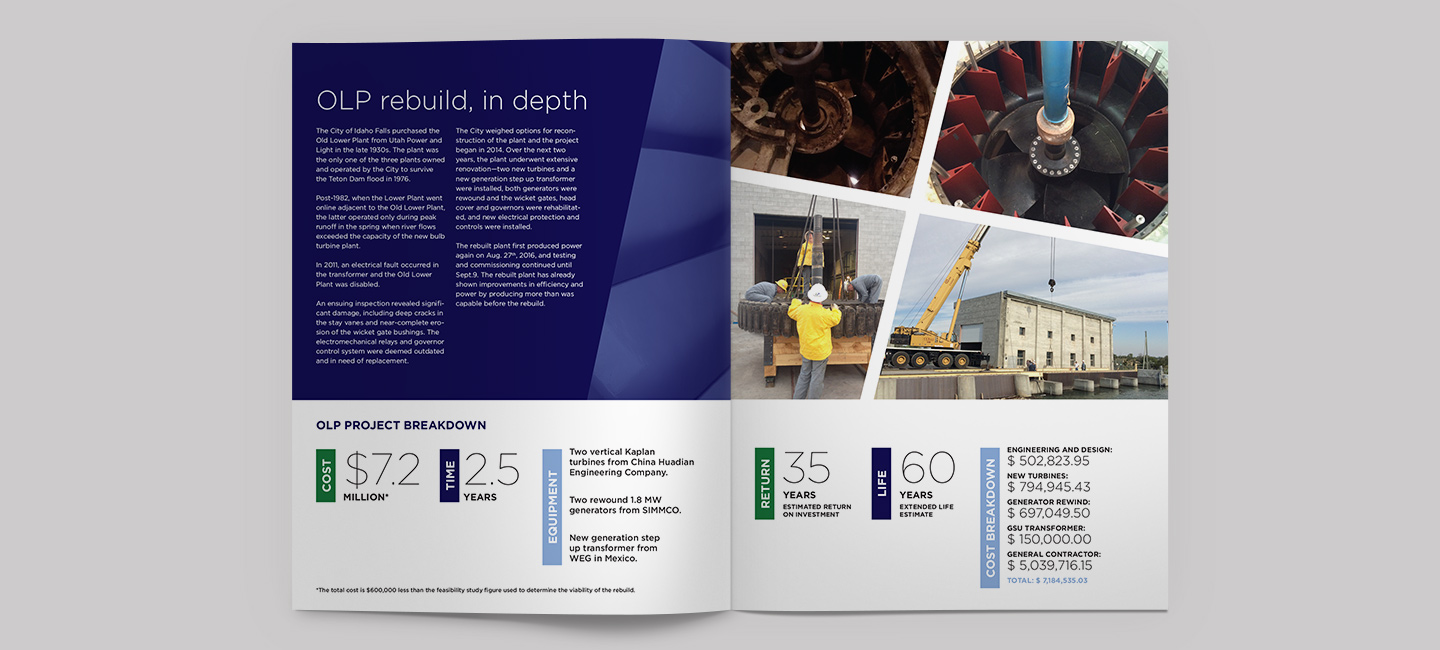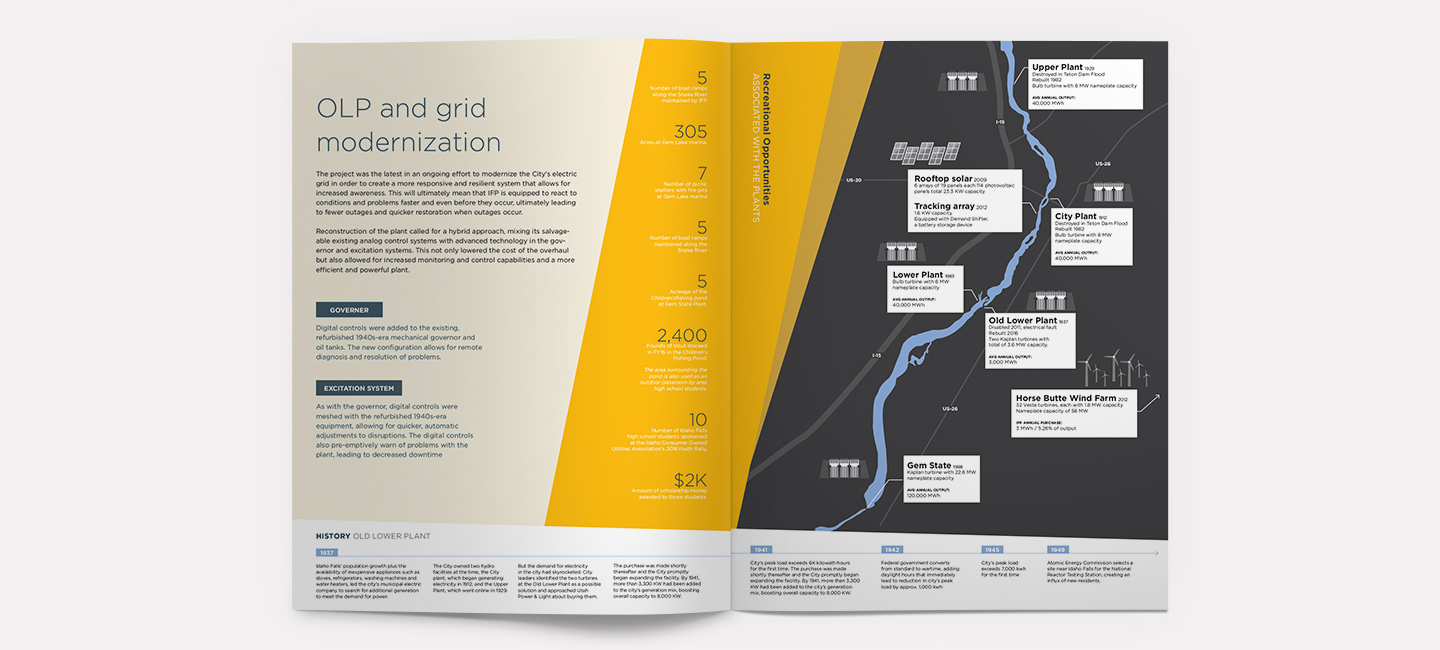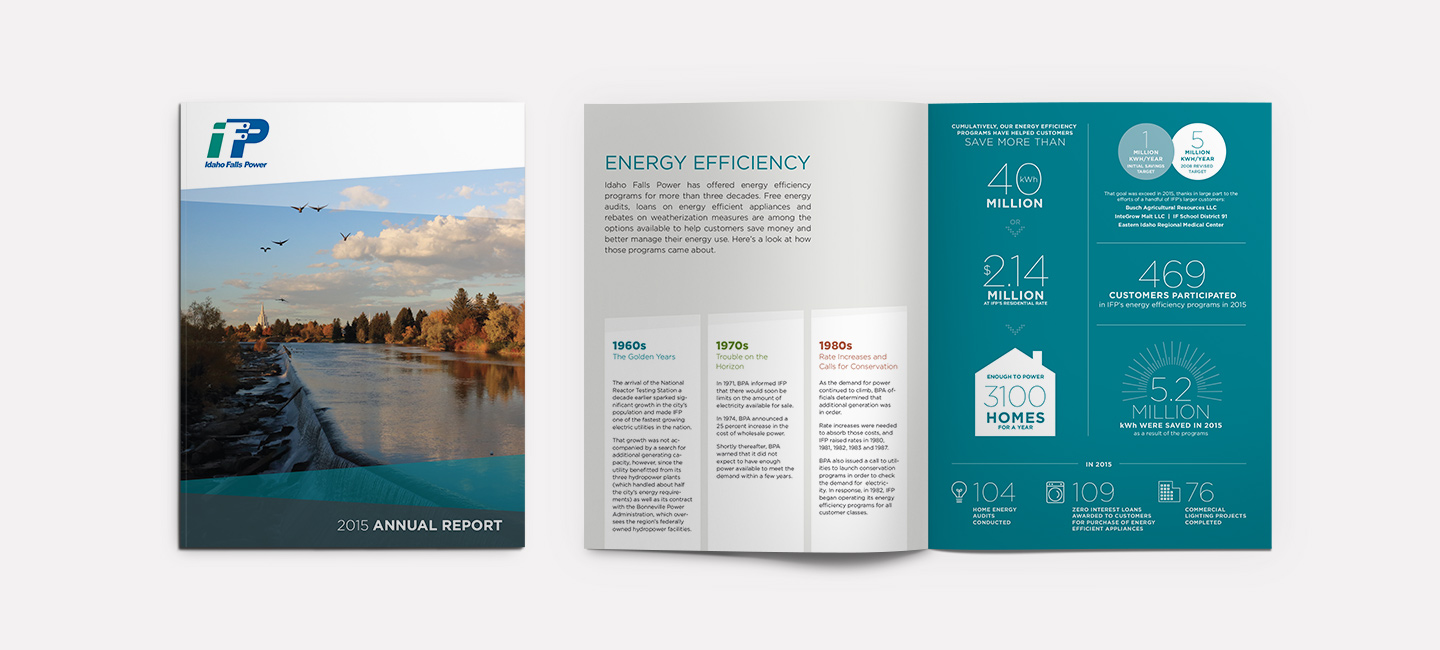 Idaho Falls Power is a public utility owned by the city and provides electricity, mostly via hydropower, at one of the lowest costs in the country. When I was approached to redesign IFP's annual report, they had been relying on a local printer for layout for many years. The result was a text-heavy publication with little imagery and not much to compel a reader to delve further into their report. By focusing on data visualization and shorter content, we were able to create a report that was more legible and interesting, while helping IFP to develop a new visual brand that could be carried through to future publications.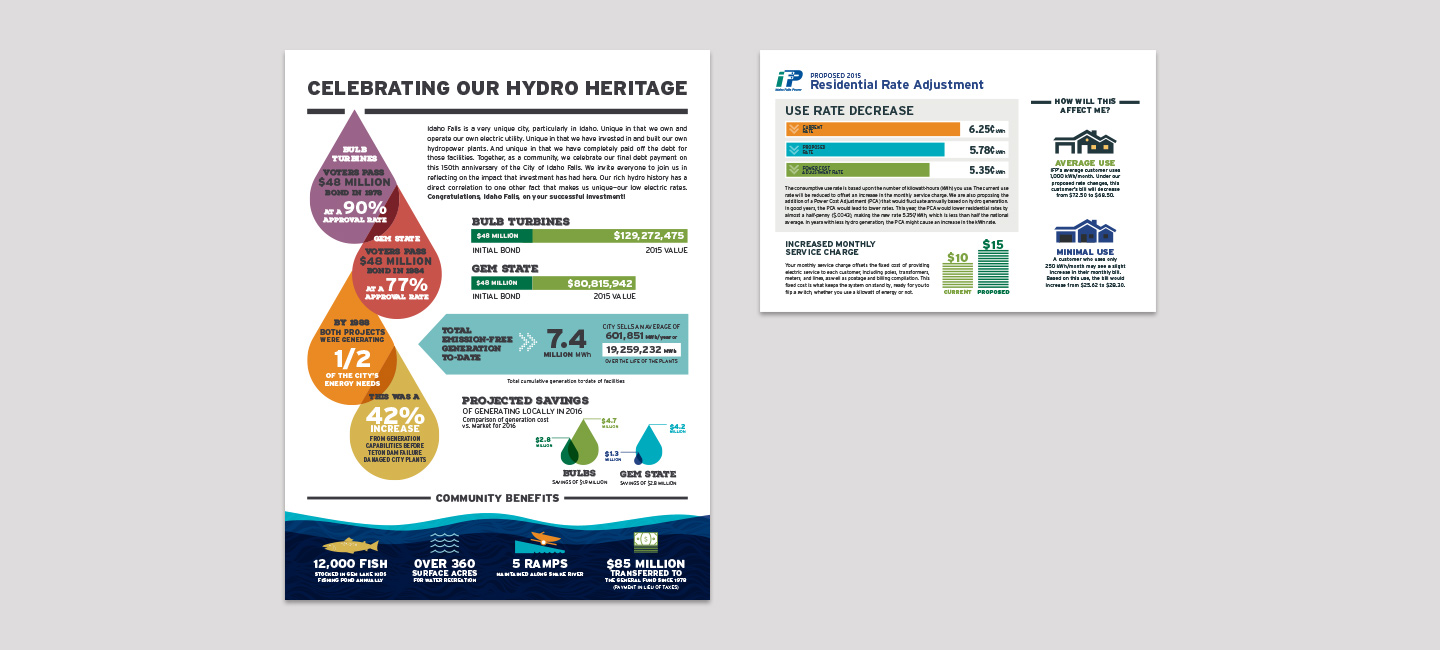 In 2015, Idaho Falls Power paid off two large municipal bonds, greatly reducing their debt, and allowing the utility to pass those savings onto their consumers via reduced rates. I was approached to create several informational pieces for their customers, focusing on data visualization, in order to illustrate the significance of the bond-payoff.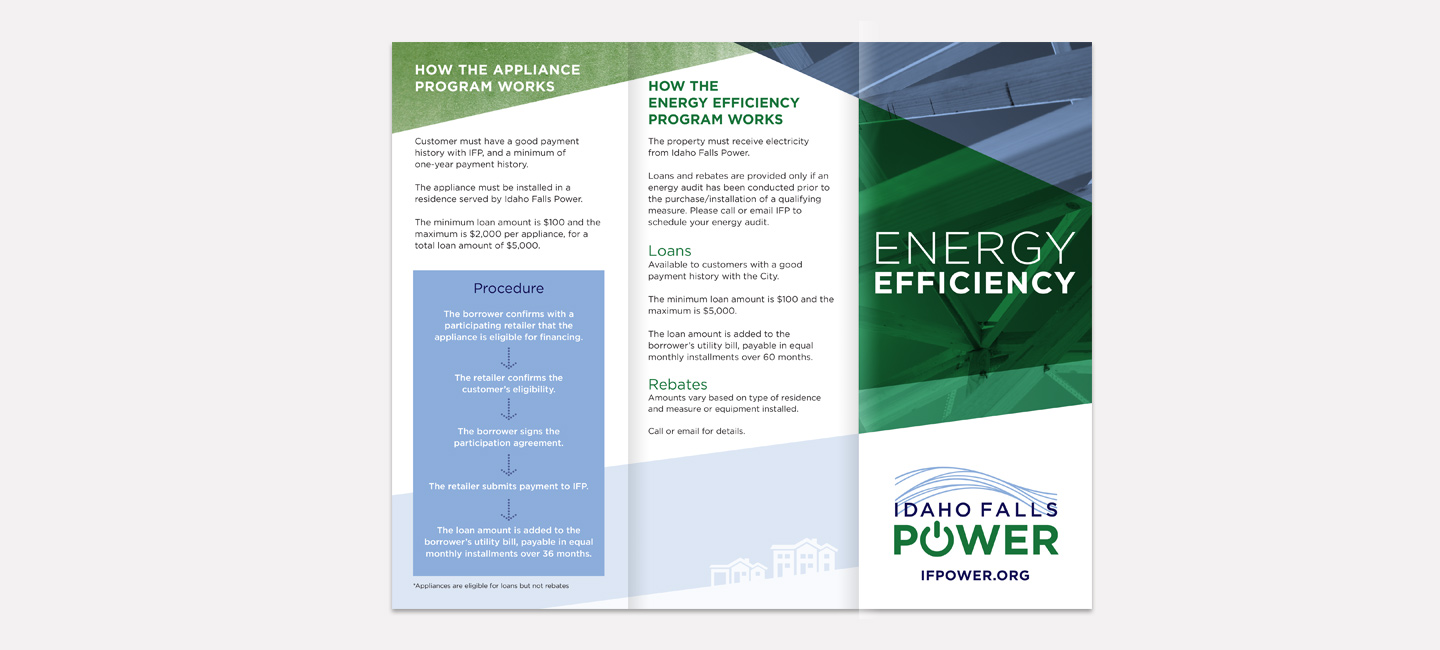 This brochure highlights the energy efficiency loan and rebate program operated by IFP. The previous design used only text with a prompt to contact the utility for more information. The new design expands on the visual style of the previous annual report, while also incorporating the new logo, which was part of the commissioned by the city to be used by all of its departments.